Pre-Purchase
Pest Inspections
You need a comprehensive pest inspection report from an experienced and dedicated pest inspector.
Whether you're buying for yourself and your family, or as an investment, you want to make sure there are no ugly surprises waiting for you post-purchase. That's why you want the best pre-purchase pest inspection you can get. Gold Coast turns to Gold Coast Pest Inspector because we offer…
Why Choose Us For Your Pre-Purchase Pest Inspection
When you choose the Gold Coast Pest Inspector you deal directly with me, the owner/operator. I'm not going to book in a junior pest inspector. I'm going to do the job myself. You get a pest inspection veteran with decades of experience, who is knowledgeable and conscientious, and who knows how to find the pests that others might miss. You choose Gold Coast Pest Inspector because you want the most thorough, authoritative and independent pest inspection reports.
Thermal Imaging Standard With Pest Inspections
Thermal imaging is perhaps the most valuable tool available to the pest inspector. Second only to the inspectors' knowledge and experience. Pests like termites leave a heat signature that can be detected with these devices. If you know where to look, and how to look, you can located termites inside wall cavities and other places not visible or accessible. We used thermal meters as a standard part of our inspections.
Moisture Meters Standard With Pest Inspections
Termites create moist areas. They need moisture to survive. like any other organism. They use moisture to soften timbers and make their distinctive mudding, pulpy areas you see around termite nests. With moisture meters we can uncover potential nests and investigate them. We use moisture meters as standard equipment in our pest inspections.
Pre-Purchase Pest Inspections
Getting ready to buy or sell? When it comes to the biggest investment you'll ever make, it pays to get expert advise. Termite damage can be completely hidden and can make a serious dent in your investment. Trust your pre-purchase pest inspection to the guys with the foremost expert knowledge.
Fully insured in QLD and NSW. Same day reports and full colour photos available.
We Find What Other Inspectors Missed
We find evidence of termite activity in almost every home we inspect here on the Gold Coast. Sometimes it is benign, some residual evidence of termite presence now long gone. And sometimes we uncover entire termite nests inside the home. What makes this disturbing is when the home was recently inspected by someone else. Unfortunately, this happens time and time again.Below are some images of termite damages we found that other inspectors missed. For more information read our article,
What Did Your Termite Inspector Miss
?
While termites are the big concern for most home buyers, many other pests can cause unwanted damage to a property. Our Gold Coast pre purchase pest inspection will also assess the site for borers, wood decay, drainage issues and any other conditions that might attract pests. We also advise if any termite management systems are in place. All work is performed by highly trained, experienced, licensed professionals; with fast, safe and effective treatments available if we do find a problem.
We combine our comprehensive pest inspection report with a verbal report. It's important to know what pests are in the property. It's probably more important to know what risk they pose. We'll explain in plain language what risks are present and how to mitigate those risks. In some cases, we'll advise on the likely costs involved with what was found on the property.
What Others Have Said About Our Pest Inspections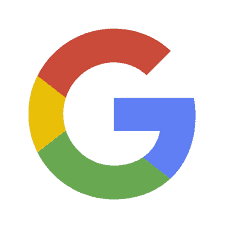 Google Reviews
We had a termite infestation at our home in Palm Beach which Richard found on our pre purchase inspection. He gave us great confidence in purchasing our home knowing that the issue was not in the home but confined in decking at the rear. Richard recommendations on treatment were spot on and we are well on the way to total eradication without any further issues. Richard still calls in on a monthly basis just to check if all is ok. He is very knowledgeable on up to date products and is super obliging and easy to chat to.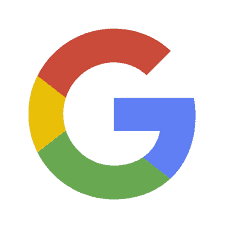 Google Reviews
Richard came promptly and was very thorough in his work. He was open in providing good advice and certainly we were highly impressed with his professionalism. He came to us on recommendation and we'd certainly recommend him also.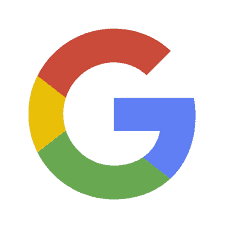 Google Reviews
Richard from Gold Coast Pest Inspectors was recommended to us after termites were found in a home close to ours. Richard was prompt, friendly, polite, professional, very helpful and extremely thorough. He took his time to explain various issues to my wife and I, he showed us potential areas of concern and helped educate us on termite risks etc I recommended him to my daughter who also used his services recently and is just as happy.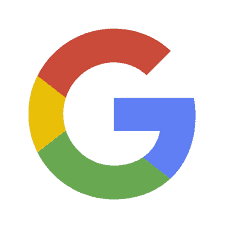 Google Reviews
We would highly recommend Richard Eedy. He truly is The Gold Coast Pest Inspector. Richard impressed incredibly us with his extensive knowledge, particularly of termites. His attention to detail, punctuality, professionalism, comprehensive report & follow-up discussions meant that we were well informed about the property prior to going unconditional.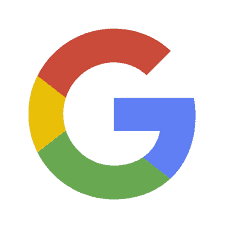 Google Reviews
Richard was fantastic to work with. We live interstate and required an inspector for a property on the Gold Coast. Richard was extremely helpful, professional and was willing to work with the realtor and the owner to get the inspection done in a timely manner to assist us. His report was extremely well done. He has our highest recommendations.
Richard from Gold Coast Pest Inspector would have to be hands down the most thorough inspector I have worked within the industry. His skills, knowledge and attention to detail is well above industry standards and is reflected continually by clients feedback.
SHOULD I GET SEPARATE BUILDING AND PEST INSPECTIONS?
Many companies offer combined building and pest inspections. We don't recommend this. Pest inspectors – just like building inspectors – are experts in our field. We specialise in Gold Coast pre-purchase pest inspection services and focus entirely on providing an accurate report of any pest activity and damage at the property. We combine our services with Mark from Gold Coast Building Inspections who has 30 years experience as a builder and building inspector.
CALL US BEFORE YOU MAKE AN OFFER
Before you fall in love with a property and make an offer, you need to know what you're buying. With our Gold Coast pre-purchase pest inspections, you can rest assured that your new home or investment property is free of invasive pests at the time of purchase – or you can adjust your offer to suit. We provide independent advice that will either save you stress and worry or a lot of money. You win either way.
Gold Coast Pest Inspector